EcoProFleet - A Driverless Transport System for Paint Shops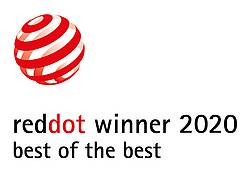 Car manufacturing of the future requires flexible and versatile paint shops. Only by creating an independent conveyor system can we move away from the restraints of rigid production lines. That's why Dürr has developed the EcoProFleet, the first automated guided vehicle (AGV) designed specially for paint shops.
The AGVs can pick up any bodies and transport them to exactly where they need to be for the next process step, giving paint shops greater flexibility than ever before. AGVs are an alternative to stationary conveyor systems: they move the bodies independently and in parallel to one another between work stations and temporary storage. Waiting times caused by different processing times for different bodies are no longer an issue. In the event of unforeseen failures, the transport carriages can drive into other work stations, helping to improve efficiency and ensuring the whole painting process is fully optimized.